I HAVE MANY THINGS IN STORE FOR YOU TONIGHT -- Although it did, it shouldn't have come as a surprise to me that Rob Zabrecky is a terrific writer. The evidence has always been there.
First there is his pitch perfect Odd Man magic act, every word a killer:
"I've been told that I'm different."
"Later, Andrew."
"He is so weird."
And then his written up A,B, Z's of Magic lecture, part of the Vanishing, inc. Astonishing Essays series. Twenty-six tightly written tutorials to make your act better.
And now Zabrecky's surprising autobiography, 348 pages so candid, so shocking, so heartfelt that you cannot help but turn each one until you have finished. This is a wild ride, with a first-rate author at the wheel.
As a fan, I was of course aware that Rob Zabrecky was a founding member of the rock band Possum Dixon. I was aware of his first magic trick, purchased from Yogi Magic Mart, and the rush it provided when he first performed it. But none of that prepared me for the intense life of sex, drugs, and rock and roll that preceded his turn to magic. And I couldn't h elp but think, his mom is going to read this.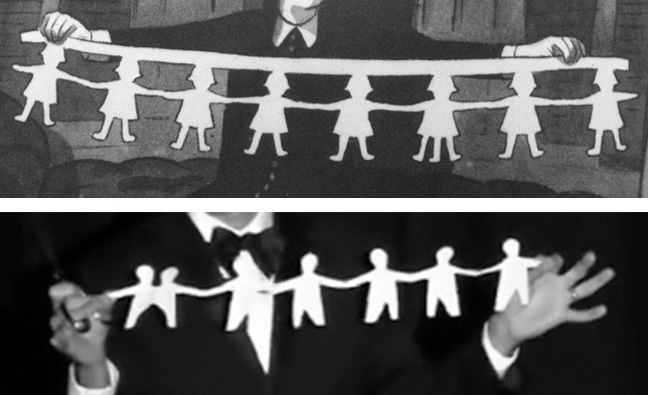 Addams vs. Zabrecky.
There was an early life rife with terrifying experiences, some unavoidable, some self-inflicted. Count a mad uncle who shot him with a rifle (the bullet stayed in until 2013!), a couple of thwarted sexual assaults, a beating from a rival music fan, a flight through the cosmos on the outside of a Disney Space Mountain rocket, a crazed armed heckler, and that first full magic show, with wife Tommi. (They were billed as Griffith and Clementine.) Drug use of course provided its own dangers, some from its associated characters, some from its chemistry. Zabrecky faced both.
There were plenty of ups with the downs. Rob transitioned from a shy kid with warts on his hands (his first and somewhat stinky cure) to a PacMan champion, popular with male buddies and definitely with the girls, an ironic homecoming king in school and leader of a nationally recognized band.
There were also experiences, of course, that translated to the Odd Man act that Zabrecky eventually created. His musical background taught him both stagecraft and collaboration. He is at home with an audience. But my favorite bit, considering that Zabrecky's character would eventually be compared to Norman Bates, is that he and his high school pals would sneak into Universal Studios at night and drink beers in the original Psycho house. I sneaked into "haunted houses" myself in high school, but who can top this?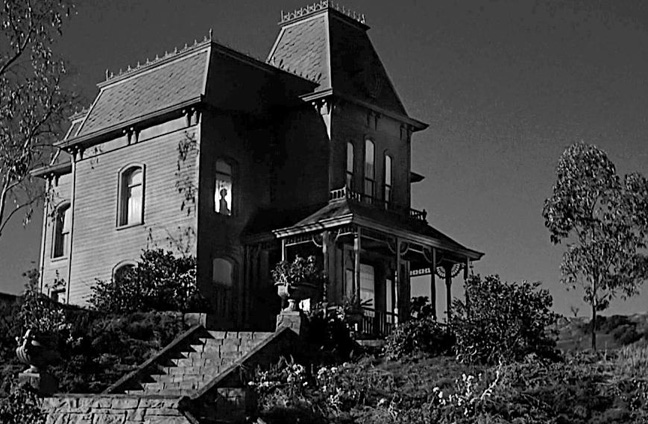 A nice place to drink with your friends.
Zabrecky addresses the transition from music to magic directly, and he asserts that it isn't easy.
Reinventing myself from musician to magician is the most punk rock thing I've ever done.
The writing is inspired throughout. Giving up the band prompted the most inventive passage, framed as an imagined argument between himself and Holden Caulfield.
Either he's got me cornered or I've had it with this conversation. I can't tell, so I snap.
"If you're so great, start your own band. Go to hell, Caulfield."
"I wouldn't be in a band if you paid me. Your band is your problem. You go to hell, Zabrecky."
To Zabrecky's first-rate talents as a musician, magician, and actor, add first-rate writer. Strange Cures is a delightful and often disturbing book, a glorious rock biography, and I hope it finds an audience well beyond the borders of magic. $35 directly from robzabrecky.com.