TEN THINGS TO MENTION ABOUT THE GENII CONVENTION --It's interesting that two of the best conventions of 2015 were sponsored by magazines. Close on the heels of a superb MAGIC Live came (with a little help from Stan Allen and a rabbit) a superb Genii convention. A few highlights limited to ten comments:
Rob Zabrecky. Rob became one of my favorite magicians before I ever saw him work, based on his spooky early web site. In a seemingly short time (though he might say fifteen years) his act has become as iconic as, say, Ballantine's or Mr. Electric's, and you watch it over and over happily anticipating your favorite bits. His grandfather's birthday! Barbra Streisand! Dancing! At Genii he performed the longest set I have seen him do, with great new material, including a no-cover full frontal penetration of Tina Lenert's body with a rope. Lovely! (When Max Maven had to pull out for an emergency appendectomy, Rob filled Max's time with an interview by Michael Weber, an unexpected treat for us but a shame for Max and for us to have missed Max's performance.)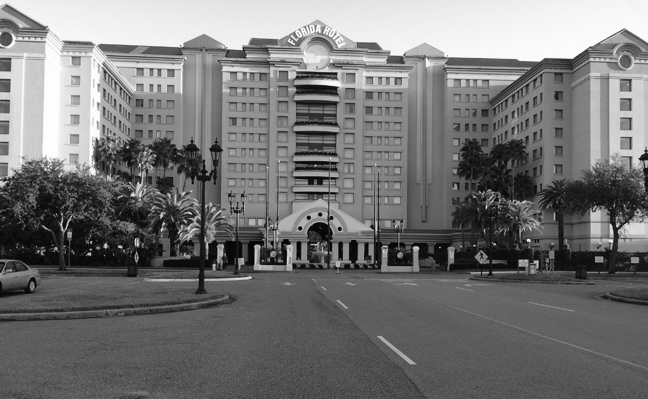 Where the Genii parties.
Michael Carbonaro's and Eugene Burger's Dark Stories. This tag team spookfest gave us all an early Halloween. Michael's Pin Through Balloon truly made me cringe, and only Eugene could turn Six Card Repeat into a dinner murder mystery. A brilliant full program of over a dozen show pieces.
Coffee Time with Dan and Dave. An early morning get together featuring (first day) an erudite lecture on coffee by one of the Bucks, a Dan and Dave magic Update, and an interview with Derek Hughes (I learned a lot about AGT). Refreshing, like sitting in on a morning radio show with Dave Garroway.
John Archer One-Man Show. Some hilarious magic punctuated by short funny snippets of song accompanied by John's ukelele. Nice that he closed singing Willie Nelson's "Crazy."(By the way, John was one of four performers on hand who had fooled Penn and Teller, the others being John Lovick, Josh Jay, and Kostya Kimlat. Josh taught his incredibly devious method. I wish Kostya had!)
Mahdi Gilbert. Mahdi is known for his superhuman card work, but he is also a funny young man who boldly kicked interviewer Richard Kaufman off the stage (briefly) so that he could tell his own story his own way. Interesting that as a kid in school he accessed the student computer records and parlayed the info into impossible mental feats.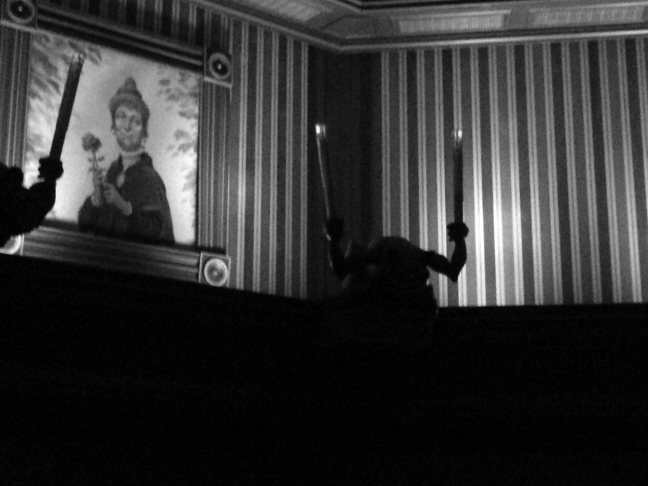 Hey, this elevator looks familiar.
Close-up Miracles. Dani DaOrtiz killed as usual. Terry Ward was extremely funny and proved why he has been a Disney performer for so long. The lanky, beer-drinking Denis Behr surprised me by being funny along with being very talented with cards. The nicest surprise was "Japanese card guy" (his words) So Sato with squeaky clean card magic: selected card produced between two palms, Oil and Water, Sloppy Triumph, and Follow the Leader with an incredible instant switch. Richard Kaufman is translating his books. And welcome back to magic, Tom Mullica. Tom performed his classic card and cigarette material to insanely approving applause, laughter, and stamping of feet. During Jim Ryan's Cards Across he so convulsed a girl with a knock knock joke that it took her several minutes to compose herself. The greatest bar magician ever.
Beyond Bammo. Michael Weber shared his talents in various spots, but my favorite was in the dealer room. His Seer is a super clever peek wallet, and Ten is a kit (book plus props) for performing ten more versions of the Ten Card Poker Deal that didn't make it into Bob Farmer's book. (Bob was on hand as well, and I understand he was demoing his favorite methods.) In one of Michael's final poker phases, I held five face-up cards and five face-down. He offered me $100 if I selected the winning hand, and I had seen all the cards up to this point. Guess how it went. (Full disclosure: re shopping, I also picked up a Pattrick's Magical Surfaces Bride of Frankenstein close-up mat. Creepy.)
Mike Caveney. Mike crushed it as emcee and performer on the final Gala show, but my favorite of his turns was his lecture on the Del Adelphia Egg Bag. I had seen him perform it before on EMC and of course had read about it in his mammoth book, but it was fun to watch it all again.
John Gaughan gizmos. John brought and demonstrated a Blooming Orange Bush and the acrobat Antonio Diavlo, magic from a distant century. I had seen John perform Ioni back in 1974, and it was nice to see similar gadgetry on display again.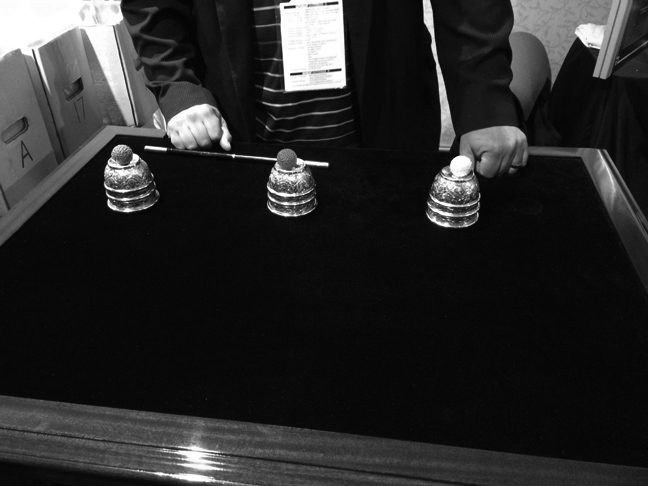 Kent Gunn's Fun Time Cups and Balls.
Magic moments. If I have criticism of the Genii convention, it is that it was too packed with don't-miss lecturers and performers. There was too little time between events to socialize or even visit the dealers. Hence, not much to report on the informal scene except one: Kent Gunn performed two of the three tricks he claims to know, his story card routine and his Fun Time Cups and Balls. Yes, you can find the latter on Youtube, but it was fun to see it again in person, with those lovely Sherwood cups.
There was much more, from such additional names as two more Fat Brothers and Asi and the stunning Alana and on and on, but you get the idea. All in all it was a great second convention from Richard with help from Josh and Andi. The best thing about the convention was the terrific audio-video. For the first time in the past several conventions I've attended, I could see everything, up close and personal. Nice! If I could have wished for more, it would have been for a healthy Max along with the presence of Jon Racherbaumer and Matt Field. Maybe next time.