ERIKA'S FOLLIES -- Erika Larsen is one of my favorite characters as well as one of my favorite people in magic (not always the same thing), and one of my big regrets in having moved from California is that I don't get invited to her Brookledge Follies, a variety show held in the theater of the old Thayer-Larsen home known as Brookledge. This year, with Bob Self, she is throwing a new show billed as "a fully-immersive, all-hours, theatrical experience featuring incredible entertainers and special guests in visually-stunning, non-traditional performance spaces." Those performance spaces, along with your accommodations and dining, will be at the Mission Inn Hotel and Spa in Riverside, California, a funky-looking place indeed, so right for a magical weekend. Performers include Amazing Johnathan, Rob Zebrecky, Chris Korn, Mike Caveney, Tina Lenert, Max Maven, Eugene Burger, Derek Hughes, and many others. At $1500 it isn't cheap (the fee includes dining and lodging), but it should be an unforgettable experience. Alas, family duties and my lack of proximity to Riverside will deny me the pleasure, but there is still time for you to attend. Beyond Brookledge, May 31-June 2.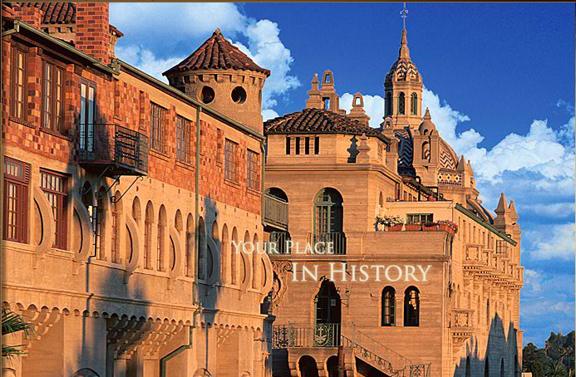 Spend a weekend here with Erika Larsen and friends.
WINTER WONDERLAND -- OK, the above is unconventional. And while we expect Josh's and Andi's second Magi-fest to be unconventional as well, it is returning to a conventional home. In its first new instance, the resurrected Magi-fest outsold its expectations and outgrew its very nice new hotel in Dublin. The better news is that next year Magi-fest is moving back to the Crowne Plaza, up by the brewery, home to many successful Magi-fests past, and showing off a five-million-dollar makeover. Some of my favorite moments in magic have occurred in that establishment, and I look forward to more. Jan 30-Feb 1, 2014.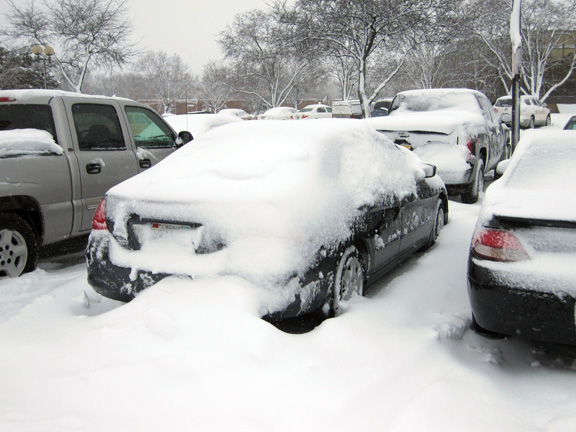 Free parking at Magi-fest!