LATE TO THE PARTY -- Because my daughter and her family have moved back to Indiana from Chicago, I am no longer there as often as I would like and reluctantly declined to attend a potluck Holiday Party at Magic Inc. Thanks so much to Sandy, Susan, and Pedro for inviting me. They are on my mind, also in the magic news with a recent lecture by Max Maven and a show/lecture coming up (January 6) by Eugene Burger.
Growing up in the Midwest, Magic Inc. was my go-to dealer through high school and college. The books that defined close-up magic for me included The Magic of Matt Schulien, Bert Allerton's The Close-up Magician, Steranko on Cards, Don Alan's Pretty Sneaky and Close-up Time, and Artful Dodges of Eddie Fields. Most are still available from Magic Inc., and all were briefly reviewed here in June 2009. I rounded out my early education with numerous Marlo and Leech titles, also still available. These were amazingly influential books.
Although I couldn't attend the Holiday Party, the least I can do is mention some of the shop's books that we've reviewed here. These books are not only still available, but can be had for free shipping through December 16 (check with the store for details; briefly, order $49 worth of stuff that includes one Magic Inc. trick or publication). Any of the following could make for a very happy Christmas morning.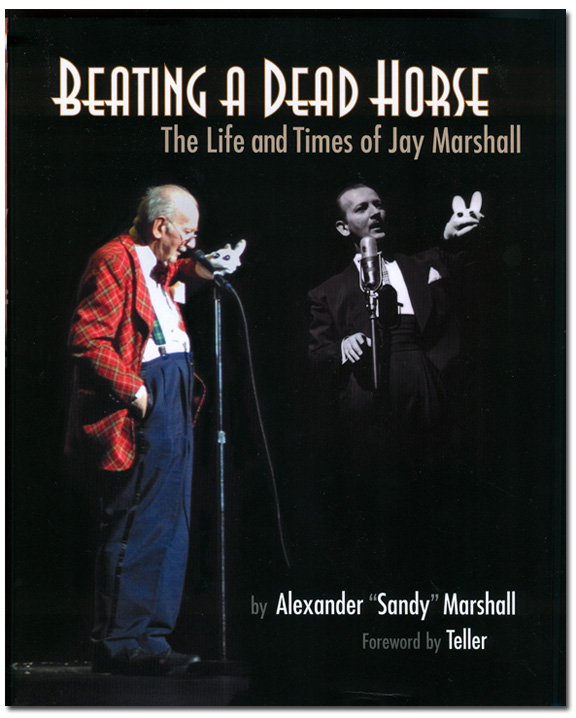 The kid tells all.
Beating a Dead Horse by Sandy Marshall. One of the best, if not the best, magic biographies, a grand mix of text and photos. Reviewed here in January 2010. $69.95.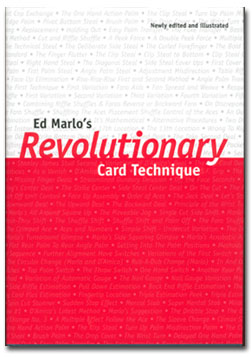 Groundbreaking card magic
Ed Marlo's Revolutionary Card Technique. The hardback compilation of Marlo's most groundbreaking material, reviewed here in April 2003. $50.
Cardially Yours by Ed Marlo. Anther great hardback compilation, over a dozen Marlo titles including Early Marlo, Pasteboard Presto, Amazing, Isn't It?, Marlo's Discoveries, Oddity & Other Miracles, Let's See the Deck, Off the Top, Marlo in Spades, and The Cardician. What a pile! $59.95.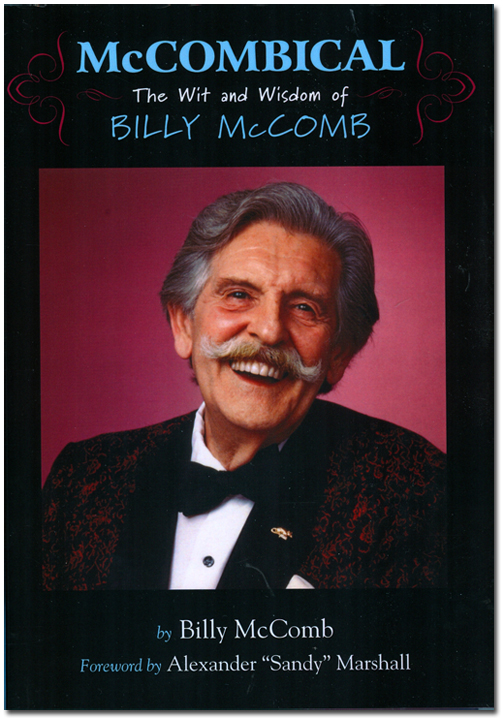 Irish icon.
McCombical by Billy McComb and friends. A delightful visit with Billy and his magic, a surprisingly unsung modern classic. Reviewed here in October 2014. $49.95.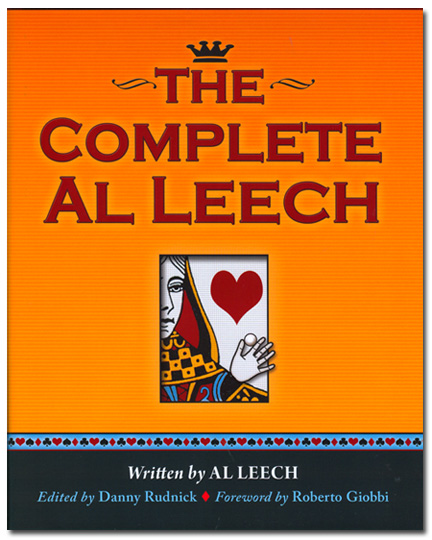 A journalist writes card man stuff.
The Complete Al Leech by Al Leech with Danny Rudnick. All the great Leech tricks from my high school days shuffled into new chapters. Reviewed here in July 2014. $49.95.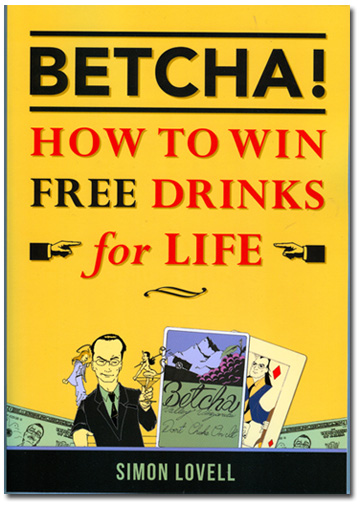 A questionable goal, but great methods.
Betcha! How to win Free Drinks for Life by Simon Lovell. And you can! Reviewed here in July 2014. $25.