REBOOTED -- I would be remiss to fail to acknowledge the handsome new volume of The Method of False Solutions and The Magic Way, by the master, Juan Tamariz. I am still deeply affected by his impromptu performances at this year's Magi-Fest, by the astonishing fact that one man with a bunch of borrowed decks can create so much excitement, deep into the night. Part of how he does it is laid out in this 27-year-old book, brand new now under Stephen Minch's care and guidance with new information and translation from Juan and Rafael Benatar. (Some marked-up pages from the original reveal just how much revision is going on. This is a major reappraisal.)
Although I took care to revisit the book's main themes, I also delved into the minutia of 19 original methods for Oil and Water. I am not of the camp that considers this trick boring. I am, along with Juan Tamariz and Rene Lavand, of the camp that considers it a bloody miracle, understandable by young children and drunks as well as by alert savvy adults, and it was a treat to work through Juan's thinking on it.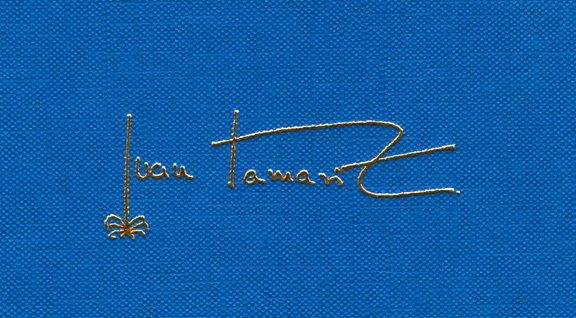 Oh what a tangled web we weave ...
The book's first incarnation made it a classic, and the new edition is even more compelling: anything from Hermetic Press these days defines quality. Others have spoken of the sharper photos, the revised text, the cleaner layout. I also like the little touches, such as Juan's spider signature on the hard cover. An essential work, hardback, 272 pages, $47 from Hermetic Press.
STONED -- I first saw the Invisible Palm Aces (or Open Travelers) at the Magic Castle, circa 1968, in the hands of Larry Jennings. The thing looked like trick photography, and I simply thought no method was possible. Over the years, numerous methods have been published (John Carney has an unpublished method that blew me away more recently), and I am in awe whenever a new one surfaces. Such is the case with Tom Stone's Dr. Griffin's Palm, a partially gaffed method that easily provided me a weekend's pleasure (and will require more time if I choose to do it for live subjects). This is part of Tom's seven-item ebook, Runes of Tomorrow, and is a welcome arrival, the first in a while. My iPad is happy again. Other items that particularly pleased me were Mystery Inn (a Hotel trick) and Deck of Decroux, an impossible one-in-52 card prediction. $14, instant gratification at Tom's new web site, wargmagic.com.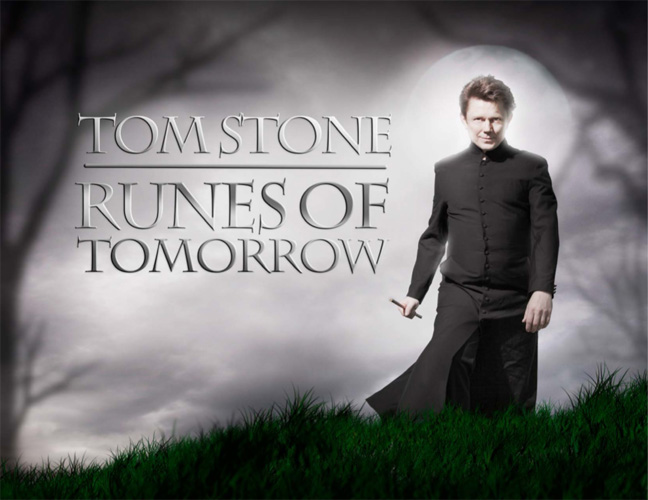 The man in black is back.
INCREDI-BILL -- I became a big fan of Bill Abbott via his early DVD, Bill Abbott Performs Close-up for Kids. He's just so sincere and funny with the kids, and his routines are rock solid, original, and suitable for all ages. Recently, I returned to the Bill Abbott web site, thanks to a plug from Nick Lewin in his Magic New Zealand column, and there is so much to drool over, from books and DVDs to full-blown professional routines. Bill's Five Card Box is to die for. I chose the book route. Bill has four available, each in the format of, say, an issue of Genii. Each begins with a valuable section oh theory and concludes with several top-notch tricks (several of which were on the kid show DVD, but do not regard them as "kid" material). There is strong stuff here, both the theory and the tricks. The titles are Table Magic (restaurant work), Cabaret Card Magic (parlor work), House Party Magic, and Cocktail Card Magic (walk around work).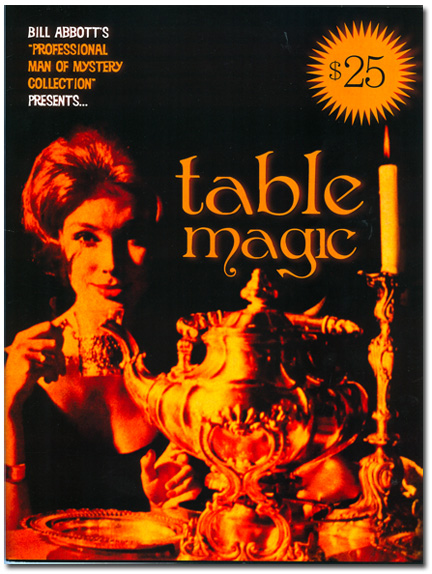 One of four Bill Abbott books.
The enthusiastic forewords are from Richard Sanders, Paul Vigil, David Acer, and Anthony Lindan, with additional endorsements from my pals Doc Eason and Jon Racherbaumer, among others. $25 apiece or $65 for all four, which was my choice. Bill also included a bonus card trick with the order, that lives up to its Impossible Killer title. Check everything out at Bill Abbott Magic.
IMMORTALIZED -- Sci-fi rarely rises to the level it does in Margaret Atwood's MaddAdam trilogy, in order as Oryx and Crake, The Year of the Flood, and finally MaddAdam. I just finished reading the exciting third installment, one of its surprises being this passage, the setting being the flooded remnants of Santa Monica:
The mezzanine was always crowded on Friday and Saturday nights when the Floating World magician put on his shows. He called himself Slaight of Hand, after Allan Slaight, a twentieth-century historian of the hermetic arts. Though few in the audience would know that.
Zeb learned it, however, because it was with Slaight of Hand that he found work. He played Lothar, a muscular assistant, clad in a cornball outfit made of faux-fur leopard skin.
References to "Slaight of Hand" pop up later in the book as well. Ms. Atwood lives in Toronto, and it is safe to assume that she and Allan Slaight are friends. I hope she has had the opportunity to witness Heavy Breather, my favorite trick from Spins and Needles.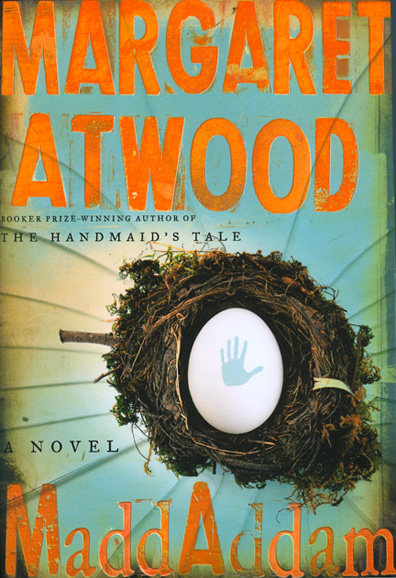 A dark world, with pigs.