It's a shame that so much space has had to be allotted to obituaries this year, to magi that we all loved. We continue ...
A ROYAL FAREWELL -- Following Irene Larsen's immediate remembrance reported last month, her family and friends hosted a more formal farewell at the packed Wilshire-Ebell Theatre, on April 5. The AMA seems to still have the event online here, and I hope you get to watch it. Be prepared for great photos, videos (one porno!), stories, jokes, tears, songs, and testimonials. I just watched it a second time and laughed and cried all over again. On the agenda were Erika, Dante, and Blair Larsen; granddaughters Lily, Jessica, and Liberty; Max Maven; Deanna and Luna Shimada; Johnny Thompson; Dale Hindman and Milt Larsen; Richard Kaufman and Randy Pitchford; Diana Zimmerman; Jim Steinmeyer; Jonathan Pendragon; Amazing Johnathan; Rich Bloch; Marvyn Roy; Siegfried; Tina Lenert; and a clown named Puddles. Lots of love is spread around.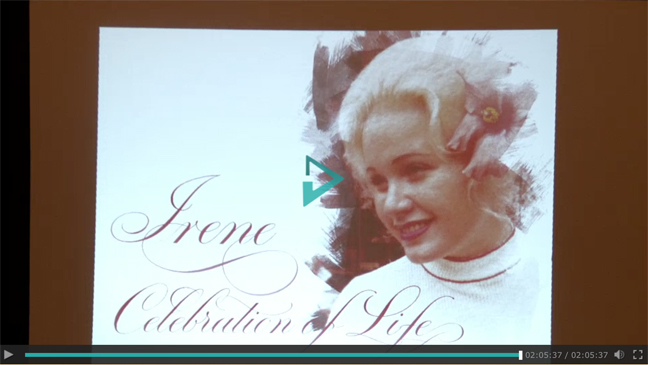 Good night, Irene.
With all the interest in Irene, it's a nice time to think back on Bill Larsen. Bill gave us so much in Genii: the Steranko issues, the Charlie Miller Magicana years, the Vernon Touch, news from all the events he attended around the world, and of course news of the rise of the Magic Castle, at which he played a dominant role. I'll close this issue with a letter that Bill sent me in 1968. (Pay attention to the details: Friday and Saturday were members only nights at the Magic Castle, and the cover charge for remaining nights was a dollar!)
PAUL DANIELS -- Alan Howard wrote a great cover story on Paul Daniels for MAGIC, and Barry Murray followed with a similar piece for Genii. I'll exploit the occasion as another excuse to run a photo of "the lovely Debbie McGee" (and she is!), Paul's perfect assistant on stage and in life.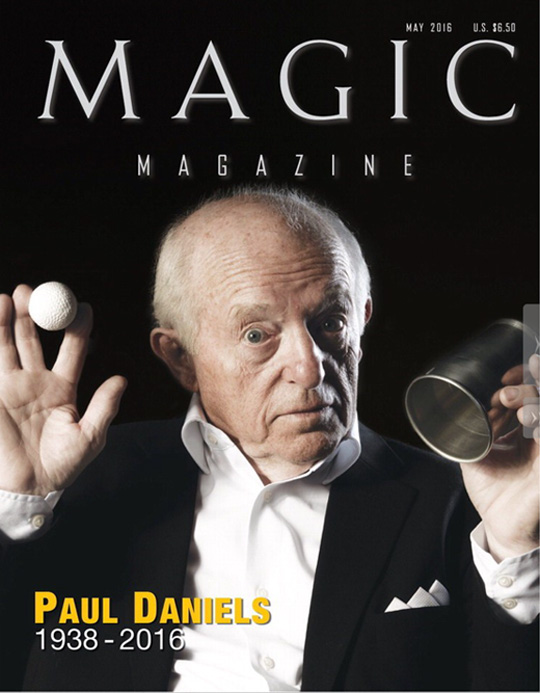 MAGIC honors Paul Daniels.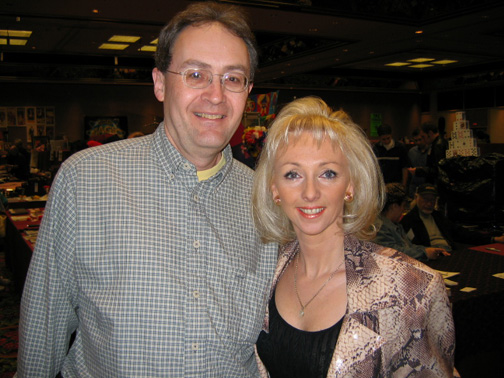 With the lovely Debbie McGee, 2004.
I was a fan of Paul Daniels, the guy himself even more than the magician; he seemed to take great joy in life, to get more out of it than most. As to his magic, he fooled me badly one year in Las Vegas with Nick Einhorn's self-levitation. Possibly the biggest laugh I've had in the last year or so came from a Paul Daniels joke. You can hear it in Scott Wells' most recent podcast with Paul, at themagicwordpodcast.com (Tea Time with Paul Daniels, hosted by Luis de Matos, July 2015). Look for it in Scott's archives.